Janis Ian is een 'Better times project' gestart waarvoor ze de medewerking van Boudewijn heeft gevraagd. Boudewijn heeft haar nummer vertaald en gezongen voor dit project. Bij 'lees meer' kan je de beweegredenen van Janis Ian lezen:
zie https://store.janisianstore.com/collections/free-stuff/products/better-times-will-come-boudewijn-de-groot-br-digital-download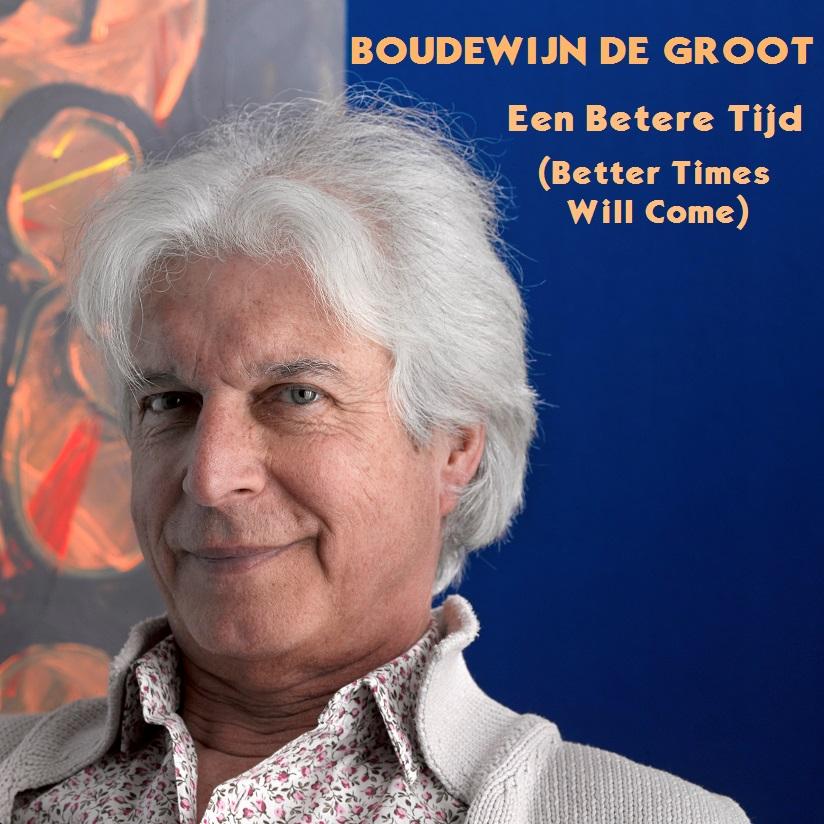 EEN BETERE TIJD (Better Times Will Come)
Dutch lyric and adaptation by Boudewijn de Groot
(Oorspr. titel: 'Better Times Will Come' ; tekst en muziek: Janis Ian; april/mei 2020) 
Original words & music by Janis Ian, © 2020 Janis Ian; all rights reserved; used by permission.
Bij 'lees meer' kan je de beweegredenen van Janis Ian lezen en de tekst van Boudewijn:

Free Stuff
*  About the "Better Times Project". On March 9, I was doing laundry when a  chorus started running around in my head. Two hours later, I sang the song into my phone (dog barking in the background), and put it on line. My fellow artists and I were busy re-scheduling all our 2020 shows.  Knowing the financial hardship this would impose, I asked a few to make "home-grown" versions and let me put them up, with leads to their social media. First was John Gorka; it worked so well that I asked a few others. Then a quarantined parent emailed that coloring books were sold out, so I started "coloring pages" with Sandra Boynton and Sue Coccia. My wheelchair-bound dancer friend Donna Russo sent a video, Frank Turner signed on, then Mary Black, and I'm slowly adding versions from ASL to Dutch and Japanese. It's become a wonderful illustration of the many ways one song can be done, and a reminder that you don't have to be a professional to make art. You just need heart. 
Every version on this page was done from "lockdown", with birds, dogs, children in the background. It doesn't matter. What matters is that we enjoy it, give voice to it, and remember that someday, better times will come. 
You can share anything on this page with friends and social media for personal use! Thanks, and stay safe. Janis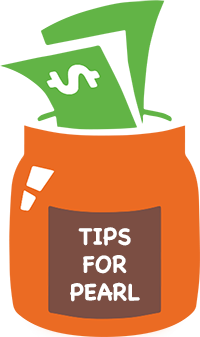 If you'd like to make a donation to the Pearl Foundation as a thank you, click on the Tip Jar. Or, donate to a local food bank!!
If your computer tries to play these automatically when you click a link, try "Right click > Save as". Check here for available lyrics, and Sheet Music or Lyrics With Chords for same. If it's not anywhere, it hasn't been created yet. Thanks, enjoy!
in een betere tijd in een betere tijd 
oo-ooh in een betere tijd 
komt een einde aan de eenzaamheid
ik wacht op een betere tijd
een dag zonder angst en vrees
want zo'n dag is er ooit geweest
een dag zonder strijd
zonder haat zonder nijd
o ik verlang naar een betere tijd
in een betere tijd in een betere tijd
oo-ooh in een betere tijd
komt een einde aan de eenzaamheid
ik wacht op een betere tijd
nu nog is mijn wereld klein
maar op een dag kan ik weer bij je zijn
als je naast me ligt
een lach op je gezicht
zo zal het zijn in een betere tijd
in een betere tijd in een betere tijd
oo-ooh in een betere tijd
komt een einde aan de eenzaamheid
ik wacht op een betere tijd
in een betere tijd in een betere tijd
oo-ooh in een betere tijd
komt een einde aan de eenzaamheid
ik wacht op een betere tijd